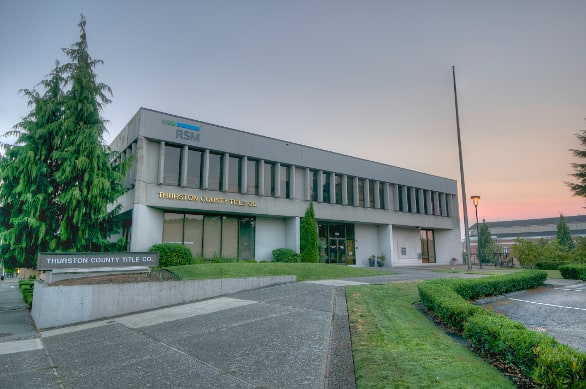 Our company uses experience, communication, attention to detail and value backed by financial strength to provide the best services to our clients.
We treat every transaction with the highest priority, inspiring confidence in all parties involved. Our track record of going the extra mile to create successful closings and satisfied customers speaks for itself! We are the only locally owned and operated title company in Thurston County and have been serving our community since 1972. Our goal is to provide prompt and accurate reports and policies prepared by a team of title and escrow experts with a wealth of knowledge and experience.
Our staff includes eight Escrow Officers, each with a minimum of 16 years of experience, and seven Title Officers, some with over 30 years of experience, as well as a knowledgeable and helpful support staff to close your transactions as smoothly as possible.
With our competitive pricing, on-site title plant, and terrific customer service department, we are here to provide the best possible service available. Trust your transaction to us and you won't be disappointed.
Thurston County Title
105 8th Avenue SE
Olympia, WA 98501
Office Location
105 8th Avenue SE
Olympia, WA 98501
Phone: 360-943-7300
Fax: 360-786-9315
Open Hours
Mon-Fri: 8:00 AM - 5:00 PM
Weekends: Closed